Are u experience some dejavu after read those words? lol. Of course u are. That's a part of song lyrics by Demi Lovato titled Skyscrapper. Do u like that song?
I do. *and i'm hearing that song right now* xD~
I don't try to seems
melancholy for posting this kind of song in this mid of night,okay. Just wanna to hear this song
again
after so long time :D The tone just pass through my brain. So here am I, hearing it :P
This song lyrics may tells us bout sadness and looks melancholy. but i love this song! :) Though looks
a bit
stiff, she keep trying to rise up.
She prefers

for be

come someone

stronger

than

continue to

dwelling

with her

despair. Isn't that a good thought? :)
Hey. wanna see the continue? *its refrain part*
Like a skyscrapper.
Hmm, its good if we can passed by our sadness by keeping our self on thinking something positive like that. Must be easier for facing it~ :P Anyway, talk about sadness. Have sadness ever came to ur life? Ruin ur day and make u want to pass the day immediately. lol xD
Don't worry. Taste some sadness doesn't always be a bad thing. :P
Lets try to think it positively.You have ever feel the sadness, u'll adding ur life experience. U have the experience, u'll always aware for not doing the same mistake. U don't make any mistake so u'll be a better person. Being a better person is good, don't u think? :)
So how about the sadness caused by losing something or someone we love like friends or family?
I've ever felt it once before. Feels really sucks.
Every
day
is wasted with
grief
and
wondered
bout
why
it
happens so fast. :|
Well.
No one will

ever

ready

- being left by someone they love. Its fair-minded. But if we think further, everyone will gonna leave this world, right? Sooner or later. Thats only a matter of time.
What we could learn from all of these?
Appreciate and love
everything you
have today
:)
The thing we really need to do is pass
our day

- in these

short time

giving to us - with the best possible things we could do.
Do not
complain
too
much *lots of people out there are more suffered than us* and do something better!
:D~
People need to feel sadness for growing up and become mature.
In the other words, sadness is part of process in pursuing ur happiness :)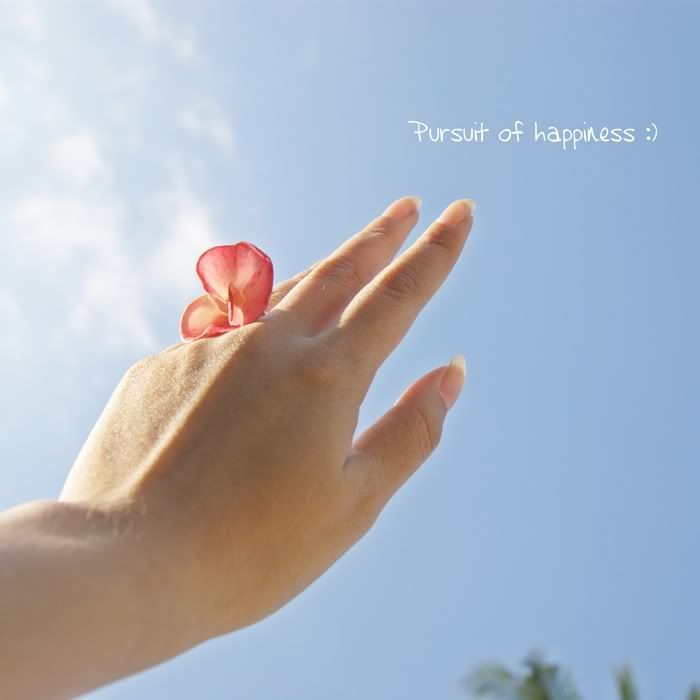 When u start to think positive, it is the beginning of tasting ur happiness :P
You
'll
get more out of
life, enjoying ur self and feels comfort. Thats just one part of lots happiness out there! Try to find some more! :D
*Keep it deep in ur heart and mind* :P
Ok. I'm done with my long~ mumbling about sadness and happiness :P
More over, its dawn already! *almost 04:30 AM in my local time*
Gosh, I have to do some work tomorrow and i plan to start it from morning!! *don'tknowwhattodo* @__@
Must i finished this post now?
I still have one pic to show for u.
Happened when i took all these pic -__-
lol. There it is. :P My puppy bite the edge of those euphorbia when i played with him while holding the flower. I think he just want to sniff the flower so i let him come closer to euphorbia. Never think that he gonna bite it for sure.
-_-
By the way, Euphorbia flower means persistence in flower languange :) She
bloom
in
the
trunk
full of
thorns in her body
and
can
survive
in
drought
. Such an awesome flower. We must learn from her a bit :P
Well. Its time to sleep! -___-
See u later! :)
Regards, CY.