おかえりなさい!!
Okaerinasai, fellas!! I'm back. :D
Lot of things has happened this back time but finally i can see u again, bloggie :P
Hei. is there any of u feeling sad or upset today?
Because if u do, I suggest u, maybe you better don't. Just keep it off.
Try to see ur problem clearer, see it from different point of view. Maybe u can face it differently.
And THINK. Is there any positive thing happen to u if u keep ur anger and sadness?
If u can found one, then u may go for it. But if u can't, then why u keep them longer in ur heart? :)
Make ur heart bigger and move on.
Yes it might be hurts.
But it gives u at least a lesson.
Yes u are not ready.
But u can't
avoid
something that
was supposed to
happen.
Yes ur hopes are shattered and so is the heart.
But remember there still a bigger dream wait for u tomorrow.
Yes it brings u a bad day.
But it doesn't mean u have a bad life.
Accept it, defeat it.

The bigger heart u provide for accepting it,
the more easily
you
will be able to
let it go and move on. And if there is a time when u feel that u can't hold it longer by ur own, then try to share it with someone u trusted and can counted to. Once u have passed it, by the time u remembered the story, i'm pretty sure u might be smile and say, i'm so grateful
i have ever
through it, because it makes me stronger and creates me who i am today. :)
Sometimes God doesn't give you something what do u think u want or even take it away from u not because you don't deserve it but because He want u to learn something. Believe He has another better plan for u. :)
So just let it go, it is going to be okay. :D
. . . . . . . . .
OKAY OKAY.
Lets forget ur anxious and unstable thought, guys!
I want to introduce u someone that could make u smile.
He is so handsome and so is the girl, so pretty. :D
I bet u'll falling in love with them helplessly once u greet them. HAHA
Guess who?
Here i am proudly present...
JENG JENG JENG JENG *messy backsound* :))
MY NU PUPPIES! :D :D :D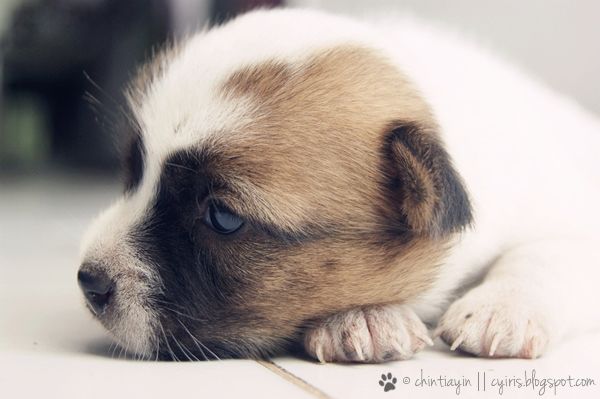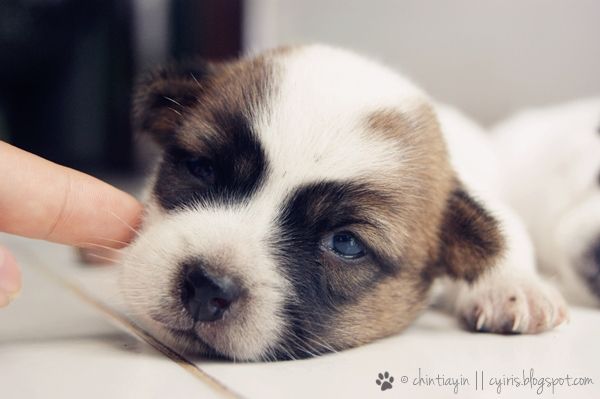 How do u think??
They are so cute, right? :D
Look~ U just smile =P
They were born about 3 weeks ago and i can't help myself unless falling in love with their cuteness :P
. . . . . . . . . . .
Guys, there once when
One Tree Hill said :
"
Sometimes it's easy to feel like you're the only one in the world who's struggling, who's frustrated, or unsatis
f
ied, or barely getting by. But that feelings a lie. And if you just hold on, just
f
ind the courage to face it all for another day and someone, or something, will
f
ind you and make it all okay. Because we all need a little help sometimes. Someone to help us hear the music in our world. To remind us that it won't always be this way. That someone is out there, and that someone will
f
ind you
."
Is this the whole picture
Or is it just the start?
Is this the way you love me?
You're capturing my heart
I used to try and walk alone
But I've begun to grow
And when you tell me just to rest
I'm finally letting go
I let go

And I'm here to stay
Nothing can separate us
And I know, I'm ok
You cradle me gently
Wrapped in your arms....
I'm home

I'm seeing so much clearer
Looking through your eyes
I could never find a safer place
Even if I tried
All the times I've needed you
You've never left my side
I'm clinging to your every word
Don't ever let me go
Don't let go

And I'm here to stay
Nothing can separate us
And I know, I'm ok
You cradle me gently
Wrapped in your arms....
I'm home
I'm wrapped in your arms, I'm home :)


My dear fellas...
Its true that life
is hard.
Its true that

life is
full of rocks and stones
.
Regards, CY.