Hi there!
long time no see! :D
it have been three weeks, huh? xD
Umm... Anyone missing me? *i don't think any of u would do* :P
I just came back from Bali doing some dealings there, included visiting my uncle.
he still

in series of

treatment

after surgery

to

cure

his disease

.
Hope u get well soon, uncle! :( Lets pray for his recovery, kay?! :) Anyway, my cousins from Surabaya also came there. I'm so so so glad because i can met them after long time since my last farewell in Surabaya.
I really miss Surabaya badly!
:(
Filled our time there, my cousins and I done lots of photo-ing activities~ Never thought that they would enjoyed photography when i firstly took some photos and edited it for them :P So there we were, clicking here and clicking there, act foolishly and having lots of fun! xD
Us in Bedugul Lake. In our way to uncle's house in Lovina. Stop there for eating Satay and buying some strawberries *Yum* :D
I really love her expression above! xD She has a strong willing in her eyes :)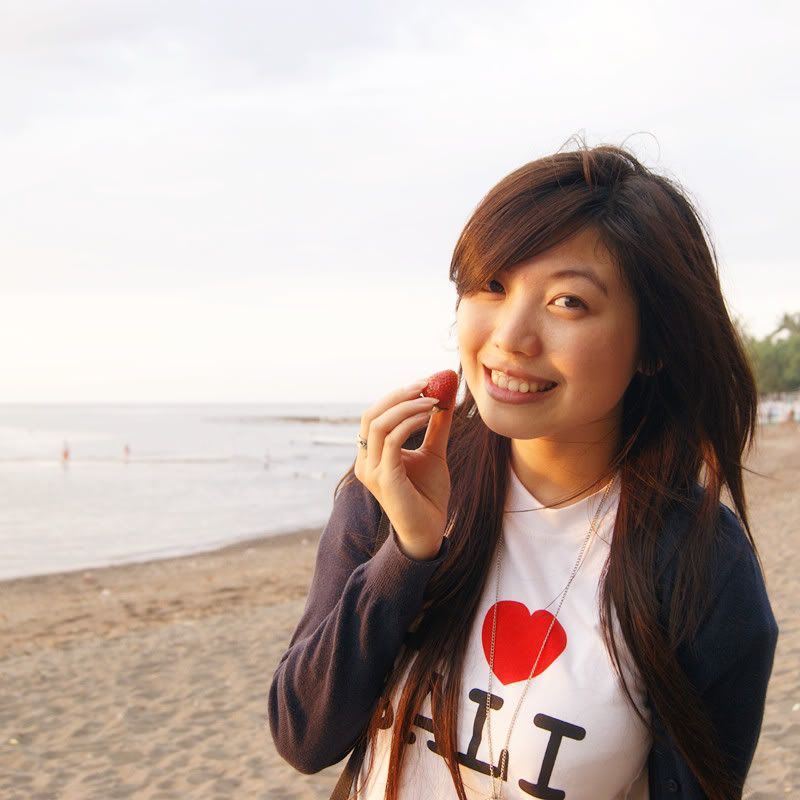 O I've one fatty-fatty-fatty face up there! :( Took this photos in Lovina Beach which is just 5 minutes by foot from my uncle's house :) I enjoyed lots of sweet strawberries we bought from Bedugul there. :P Lovina beach also called as Dolphin bay by the people nearby. Dolphins love to show themself up in the morning around the bay and people can see them closer by went some miles from the coast by boat. Lovina beach is not as pretty as lots of other beach i've ever visit before. But even so, it has its own attraction, right? :D
THANKS to the wind who makes my hair looks so messy T___T
Okay. STOP showing those boring expression. and START showing our crazy-foolish expression! xD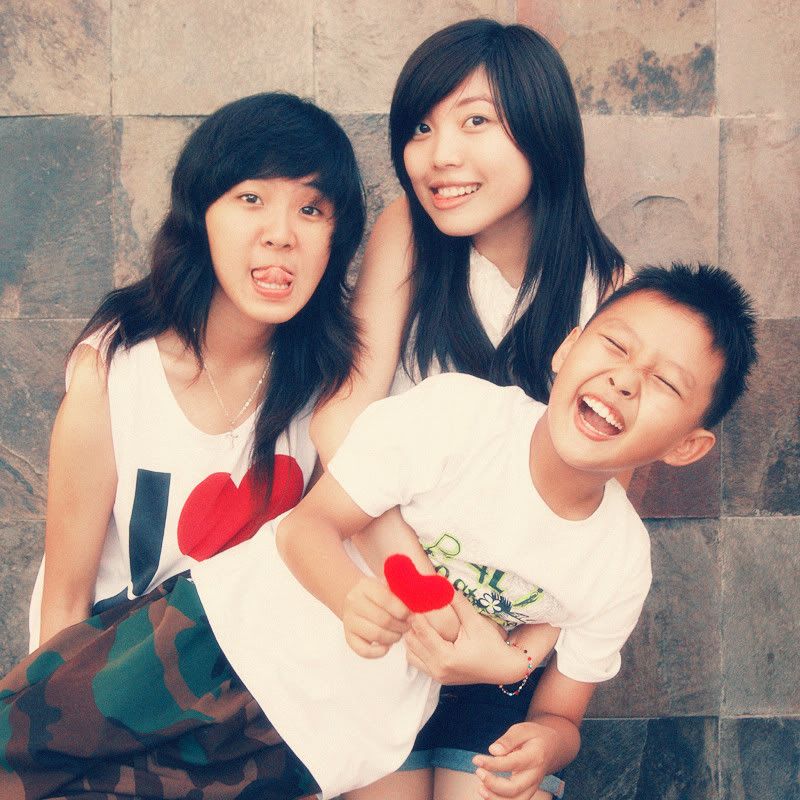 TADAAA~~!!!
Lol. We took this photo in my 2nd floor backyard at my house before we went to uncle's house. Of course we took it by using the tripod! We are to shy-shy-kitty-cats to posing like that in front of our beloved aunt and uncle :P Umm.. Not crazy & fool enough for u, eh? Okay then.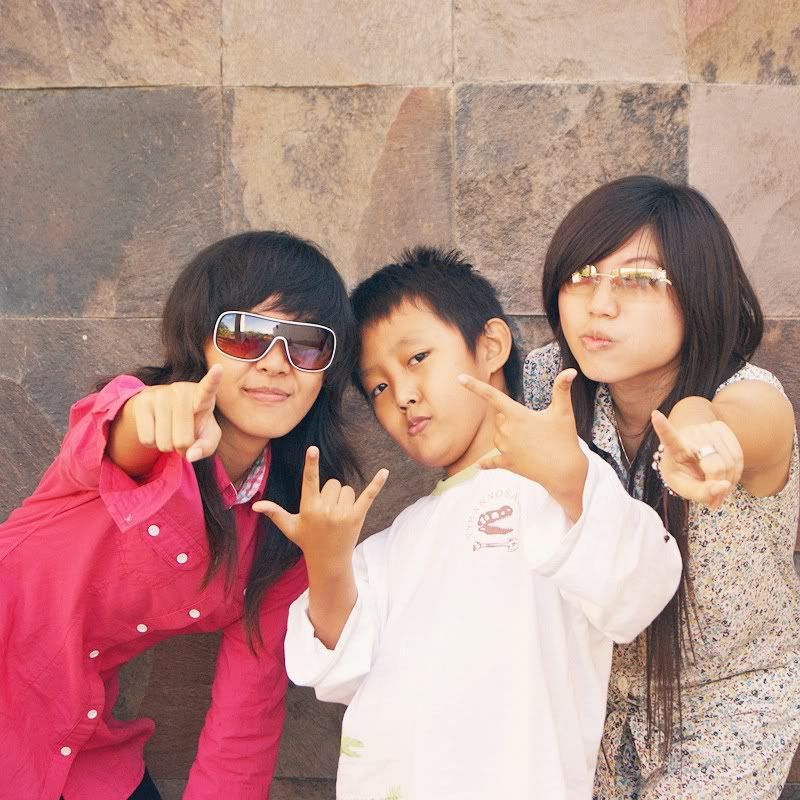 MWAAAHAHHAHA..!!
Ooops. Sorry.
Even myself never imagined that i would act that way :|
Ooh. Did i forgot to told u about the boy in our pic? Thats my other cousin :P Still at 4th grade now. :) Actually he has a lil brother who still at kindergarden which is also came there. But he was playing with his toys when we took this photo so he didn't make it :|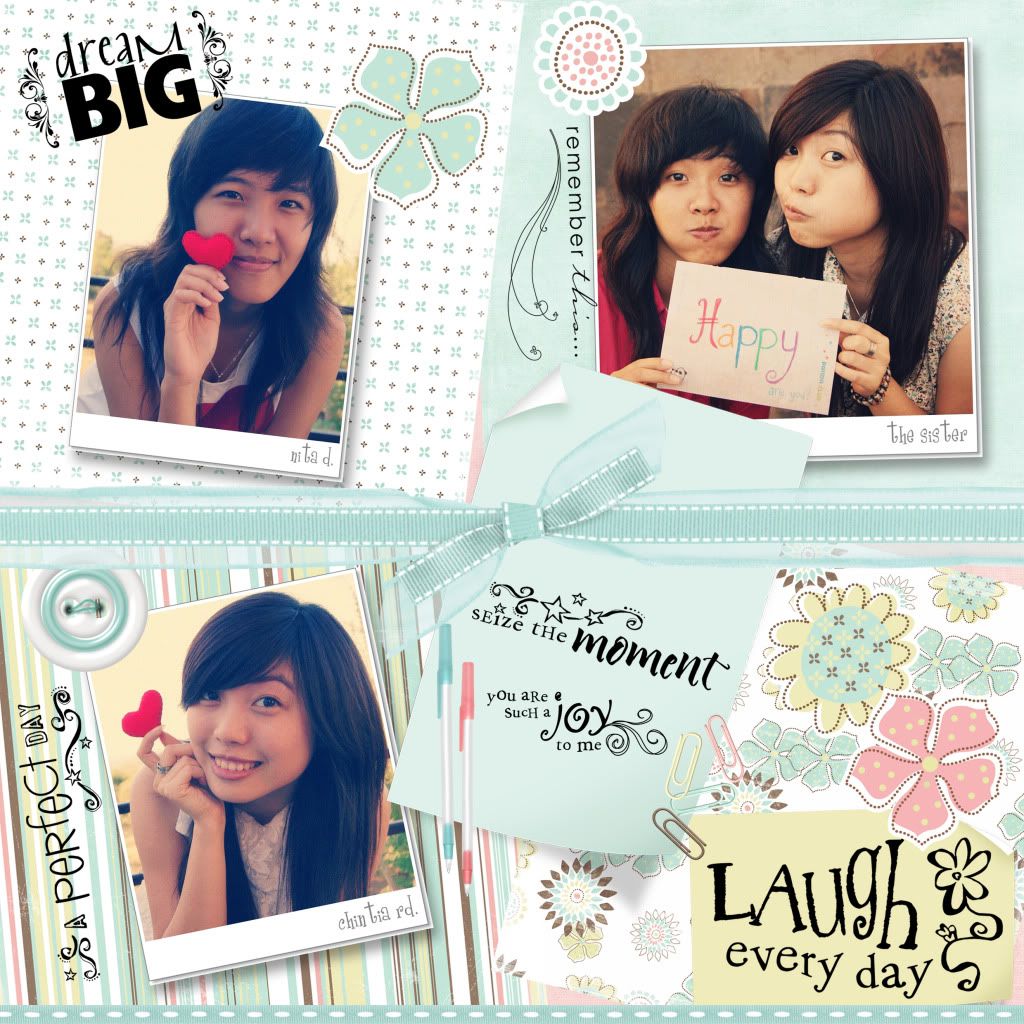 A request from my
dear-lovely
cousin for editing our photos :D So i randomly try to make a page of scrapbook filled with our photos :) Glad she is quite happy with it :D Umm, didn't forget at all, i also took some photos for
my instagram
:D *you also can see them in
InstagramCollection-tab
* Check them out and give some critics. Don't u know? I
♥
critics! :P
See ya! :D